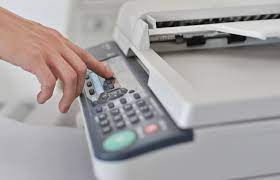 Choosing a copier from a whole lot of options is frustrating. This might result in buying something that you'll regret. Avoid this occurrence by ensuring to consider the following factors in choosing the right copier for you:
Ask questions
Curiosity could take you to better choices. Never be afraid to ask relevant questions that will help you choose which copier suits your needs.
You may also ask for feedback from known friends who own copiers. Research and read feedback on the available platforms.
Budget efficient
Lots of printers with different specifications have varying prices. It is a must to consider which is reasonably priced for your usage.
You may allocate a budget range and canvas on different copier models. There are copiers with lower prices that could also offer the same features as those expensive ones.
Aside from the initial ownership cost, contemplate its running cost and consumables such as ink and power usage.
Look into reputable brands.
The loudest brands won't be placed on high grounds for their reliable quality. Experience is, nevertheless, the best teacher. As they have been present and improving through the years, you will have lesser chances of regression.
Some of these copier brands are: Xerox, Konica Minolta, Ricoh etc. These reliable manufacturers have already marked themselves worthy and dependable throughout the years.
Ensure compatibility with your device
Make sure that your choice of a copier is made up of qualified features and works with your device. This is a consideration you shouldn't forget about such that it will only cost you more inconvenience.
Home or business purpose
There are multifunction printers that enable you to scan and copy documents for home use. This printer won't let you buy another copier for the function. However, if you are looking for a business copier, it is a must to consider major contributing factors such that these are pricey.
Buying or leasing copiers
Business copiers seem to be very heavy for your budget. You also contemplate the inevitable encounter of problems. Don't worry! Copiers are available to be leased or bought for your relief. These options share their equal advantages and disadvantages. Check which will benefit you the most by browsing on different offers.
Printing speed
If you're choosing among business printers, make sure that the printing speed would be able to get your workload done at a tolerable speed. If this copier is expected to be used by a lot of employees, make sure that the speed is enough to address everyone's purpose.
Volume capacity
Again, this is an important takeaway when deciding which copier would suit your office/home needs. For businesses at most, paper capacity should bear the office work. This might also constitute what kind of paper or paper size is available and used the most.
Output quality and memory
Copiers often have two mode options, clear and standard copying. Either way, the quality among copiers is not far-flung from each other. It should be fine as long as it gets the work done in a legible and clean sort.
Numerous digital copiers now contain memory that enables them to save the scanned files. Businesses that deal with heavy printing jobs must look into copiers with larger memory capacity.
Final Thoughts
There are a lot of things to consider in buying copiers. The invested budget for it is quite costly. Make sure that you think of it well enough before deciding which copier you should take.
CTA
If you are in Fresno and you are looking for a Copier in Fresno for your business, you may contact Clear Choice Technical Services in Fresno. You can ask about Copier Leasing Services in Fresno, Copier rental services in Fresno, and Copier Repair in Fresno.