Copiers are very important and they are used regularly by people in their working lives. Technological advancement has led to the involvement of new copiers with improved performance. Colored copiers are very popular in most businesses since they need colored documents.
Here's how a copier benefits your office
Flexibility
Whether you want to opt for a copier lease or buy one, you will soon know how much time you save by not having to visit the local copy facility. By the time you outsource the task, you could already have the information done, and incorporated into your current project. The copiers today make it more simple to choose which features will best benefit your company. Also, you can reduce the amount of office equipment needed since a lot of the copiers have tons of amazing features and functions. Consider giving a centralized copier in a location where each of your staff can take advantage of the machine. Your company will become more efficient when the copies are readily available.
Privacy
A lot of documents used in the office are confidential files you do not want to outsource to an outside company. Security leaks can happen if sensitive and confidential documents fall into the wrong hands. A lot of the copiers today incorporate built-in hard drives that protect the information for multi-copy or delayed output. You can check copier leasing services for copiers that have these amazing features.
Cost per copy
You can save the money that you have been paying for other companies. If you have been using a copy centre for your copying needs, maybe it is time to consider keeping that money in your business instead of paying for the use at an outside facility.
Print both sides
A lot of the machines that are offered today are set up to provide a copy of both sides of the text. You will save money on the amount of paper and have a well-organized copy for the client or co-worker to view. The two-sided copy is also useful to save money if you are responsible for mailing out information to other patrons or businesses.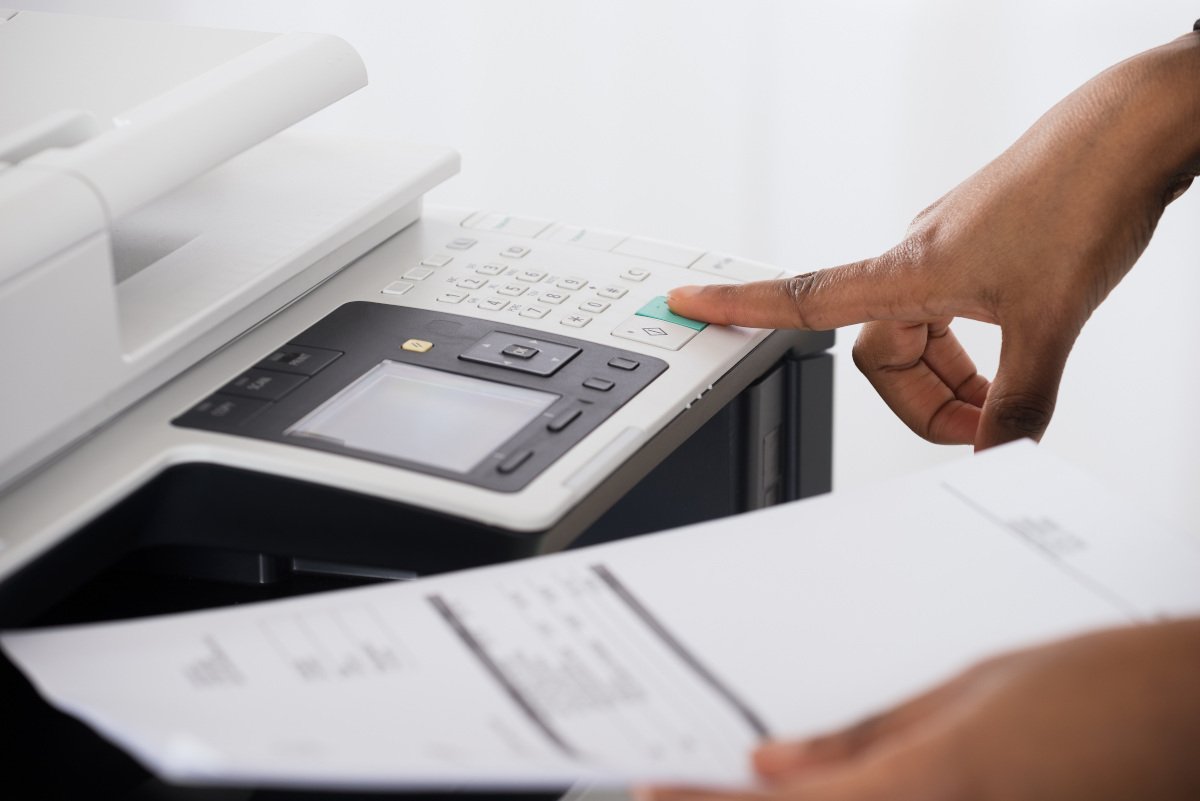 Digital technology
With updated technology, your business will benefit from the new scanners and laser printers, you can even opt for copier leasing. The quality of the image is top-notch, and the copier can scan the documents and store them in its queue while other pages are being printed. Some copier units have high-speed scanning capabilities that you can integrate with your email. This kind of scanner can also make the documents readily available on a local area network.
Maintenance and repair
If you send staff over to the local printing company to handle your printing needs, you have probably noticed that sometimes the quality of the print is less than amazing. Companies that have lots of copiers set up for patron use are not always able to clean the glass and maintain them after every single use. Because of this, your staff member may inadvertently use a copier that spots all of the screens, bends and catches paper, or has a light out, all affecting the quality of the print. When you make the decision to have your own copier in-house, you and your staff will be the only ones who use it, you will have the convenience of having your local dealer service your copier so that it lasts for years.
Going green
When it comes to protecting our environment, a lot of business decisions that you make matter. Copiers give you the chance to choose equipment and supplies that are safe. You can opt for copiers that are eco-friendly so you can be efficient while saving the planet.
If you plan to get copiers for your office in Fresno, you can opt to buy copiers or lease copiers in Fresno. We can give you the option to get the copier that you want. You can contact our local copier leasing services department in your location.
If your Location is around Fresno, you may call us at (559) 201-0477, and our personnel for copier leasing in Fresno will assist you. If you are also looking for copier repair services in Fresno you may contact our copier repair personnel at the same number.