It seems common that most just assume they copy, print, scan, and fax. The reality is that they can do so much more. But how do you know which accessories will be the most beneficial to the employees in your office?
While all of these options serve a purpose, not all of them may be for you.
When you finish reading this article, you'll be more knowledgeable of the benefits each feature provides and whether they are something you need. The next time you search for the best office copier, you'll be able to know with confidence what you need and want.
Finishers come in a few varieties – internal and external finishing options.
One of the most price-conscious is the internal staple and hole punch feature. This type is perfect for the office that may not have large volumes but would like the advantage of stapling on demand instead of the manual process that most of us are used to.
It also allows you to get the feature without having a large extra piece added to the outside of the copier. This will help reduce the footprint size which can be helpful for smaller office spaces by incorporating the stapling mechanism inside the copier mainframe.
The largest factor to consider for this feature is the printed paper capacity, which is limited to approximately 500 pages or less depending on the thickness of the paper. Once it fills up, you will need to remove the print job to allow the device to continue printing.
Another option for finishing is an external unit. These are larger because they are attached to the outside of the machine and have quite a bit more capability.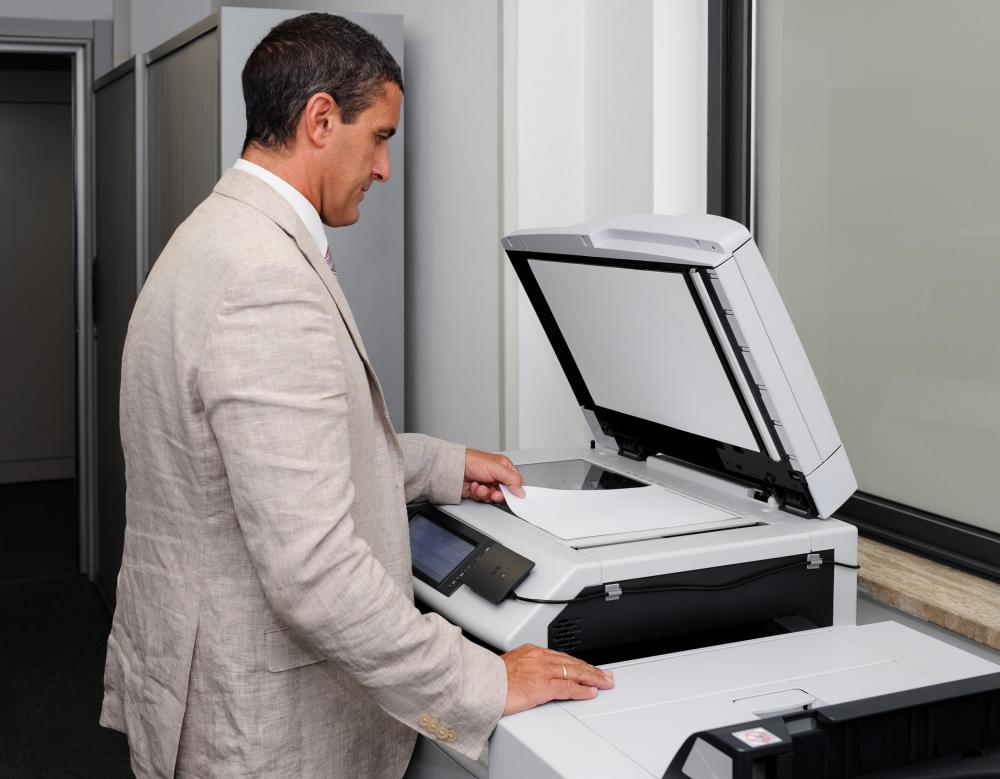 While they will still staple and hole punch, you can also get additional features such as folding, binding, or inserters (something not available with internal finishers). If you happen to have a larger work group of people that run a higher volume, print marketing material, or maybe even print reports for internal/customer use, this is an option you want to consider.
Unlike the internal option, the external allows for a much larger paper capacity to allow higher runs of printed material without the need to remove jobs from the device as often. Binding is an additional feature that you can get on these types of add-ons. This will allow you to complete tasks such as hole punch for coil binding – great for presentations or proposals to clients.
On some of the production-level devices (over 50 pages per minute), prints can be folded in a magazine style and cut so that your prints all come out looking the same and professional. This is important because when you fold a print job of 10 pages or more, it can be difficult to get that professional look since the edges of the paper will not always line up.
In conjunction with the larger external finishers, you can also add post-sheet inserters and even folding units. Typically, only larger group environments or print production groups would consider these. With a folding unit, you have the ability to fold documents in different ways, saving a substantial amount of time if you have a large number of prints that need to be folded.
Some of these include half folds, z-folds, or even booklet folds. You should speak with a specialist to find out what option is the best fit for your environment.
Copier Accessories: Large Capacity Drawers
Another important accessory to consider with these types of finishers is a large-capacity drawer. These are basically boxes that sit outside of the machine on the ground that hold larger amounts of paper.
Again, in the right environment, the ability to add up to another 3,500 sheets of paper in line with the device can prevent your employees from having to stop what they are doing to reload paper as often.
This is a must for production units and any office that needs to print large volumes at a time (like invoices, marketing materials, etc). By adding a large capacity tray, you can save your employees substantial amounts of time by eliminating the need to wait with the copier while a job is being completed.
If you plan to get copiers for your office in Fresno, you can opt to buy copiers or lease copiers in Fresno. We can give you the option to get the copier that you want.  You can contact our local copier leasing services department in your location.
If your Location is around Fresno, you may call us at (559) 201-0477, and our personnel for copier leasing in Fresno will assist you.   If you are also looking for copier repair services in Fresno you may contact our copier repair personnel at the same number.