A multifaceted and reliable office copier is a critical tool for every success-oriented company. But choosing the right copier leasing can feel overwhelming. After all, some of the best office copiers are not only pricey but they can, unfortunately, if not chosen correctly, can cause issues later down the road.
Like most, your day is packed with back-to-back meetings or presentations, and you do not have time to spend dealing with an unreliable office copier. If you are not sure about the best steps to take when searching for an office copier that suits the needs of your business, then check the tips below.
Knowing the right kind of office copier for your company and customers starts with partnering up with the right dealer. Because all office copiers are different, finding the perfect office copier company or dealer is important. You will need to have the best insight into buying decisions based on the type of work that your business produces.
During your search for an office copier, you will find that a lot of copier leasing companies offer products from more than one supplier. But if a company only supplies one brand of office copiers, that does not necessarily mean that they can't give your business options.
Regardless of the copier dealer, it is important to learn about the kinds of copier brands so that you can get a better idea of what will make the best fit. This process is the same as buying a new TV. The more research that you do upfront on the different types of TV brands, the easier time you will have in finding the perfect one to watch the massive game this weekend. When looking up office copier leasing services in your area, you will want to make sure that they check the following categories: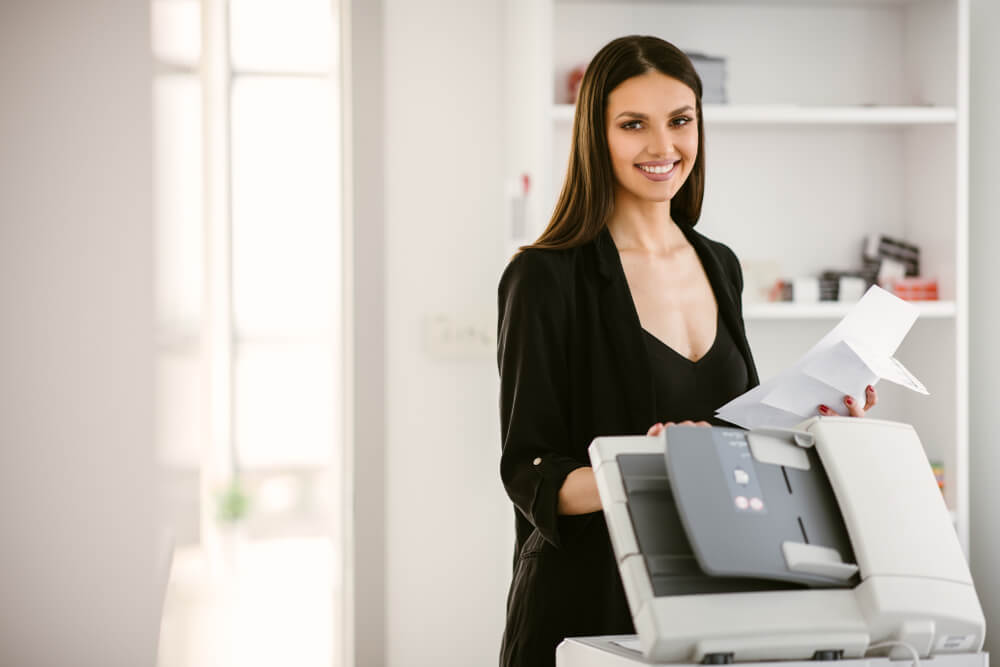 They are responsive
How long does it take for your dealer to respond to a service call? The industry standard is within two hours or even less, so make sure the companies you are interested in have the stats to back this up.
They have fast resolutions
What supplies and parts do their service techs carry in their car? Do their techs have certifications? What does their stock inventory look like? The only way that you can receive exceptional service when your office copier malfunctions are if your copier company has the resources and the tools to assist you fast.
One-call resolution
It becomes problematic if your office copier repair technician can't fix your issue the first time they visit your office. Make sure to find a dealer that practices a one-call resolution when an issue occurs. Better yet, find a copier company that can even fix your copier problems for you over the phone without ever having to visit your office.
A credible office copier company that will make an effort to thoroughly assess the current situation of your business and which office technology products you are using. The company should offer in-depth analysis and resolutions to your pain points, so you are more informed on choosing the most suitable copier for your business.
Copier lease Fresno demonstrates an interest to know your future printing, copying, and scanning goals and match them with the perfect equipment. The company should also go the extra mile to interview department heads and other key stakeholders to make sure that the technology offered fits within your company's needs.
Every single vendor promises to close a deal successfully but not all deliver. You do not want to risk lengthy breakdowns given that the failure of equipment can stall productivity fast. Find out if your copier dealer has happy customers and positive reviews from sites like Google, Facebook, and Yelp.
As mentioned above, make sure to pay close attention to their delivery efficiency and honesty. Be careful to follow up on the satisfaction level of their current customers. Feedback is a good bar for measuring competency.
If you plan to get copiers for your office in Fresno, you can opt to buy copiers or lease copiers in Fresno. We can give you the option to get the copier that you want. You can contact our local copier leasing services department in your location.
If your Location is around Fresno, you may call us at (559) 201-0477, and our personnel for copier leasing in Fresno will assist you.   If you are also looking for copier repair services in Fresno you may contact our copier repair personnel at the same number.